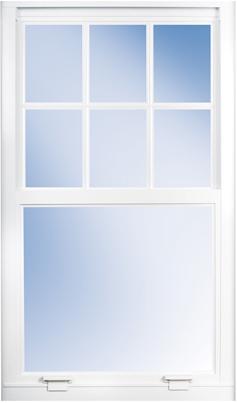 Due to the cost-effective nature and versatility, the single hung window is a popular option and is found in most homes today.It is a traditional style sash operable window that opens without using any interior or exterior space which makes it a great choice for most living areas in your home.The windows are egress fire code certified and have no protruding cranks.
Some insight from leading manufacturers - the Single-Hung Window is a classic style that features a movable bottom panel that slides vertically while the top sash stays stationary. The moveable bottom panel also tilts inward for easy cleaning of the exterior pane. Single-Hung Windows allow a significant amount of natural light and provides a substantial opening to offer maximum ventilation.
The Window and Door Replacement Company proudly recommends CGI and PGT Single-Hung Windows as they both feature products that have been tested to meet NOA approvals.Our team of Service Advisors will help you determine the best solution for your individual needs and preferences.